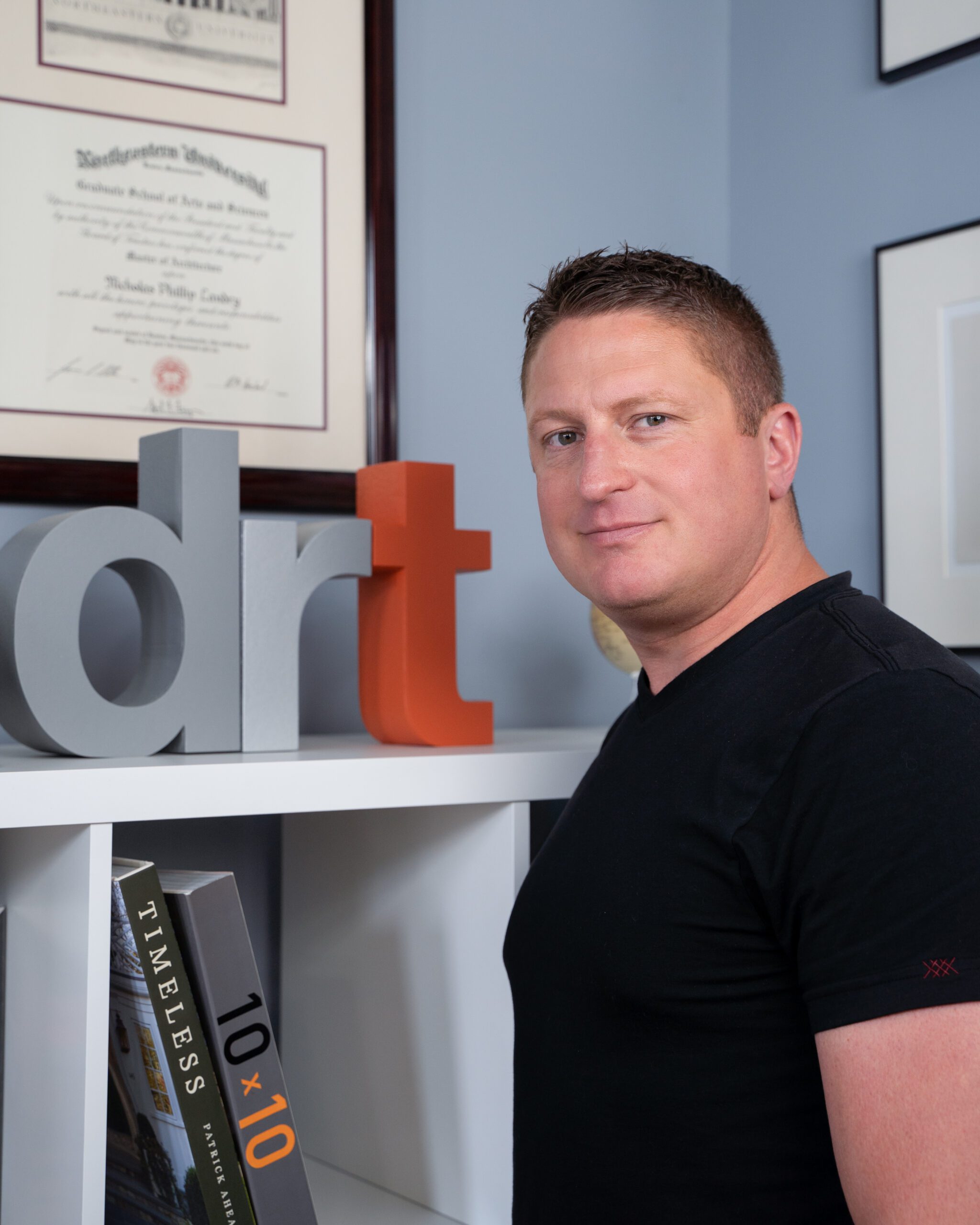 Founding Principal
Principal architect Nick Landry is a distinguished graduate of the Master of Architecture program at the Northeastern School of Architecture, where he honed his exceptional skills and acquired a deep understanding of the architectural discipline. His extensive experience working with top firms and renowned universities in Boston has provided him with invaluable knowledge of the city's architectural landscape.
In 2012, Nick's visionary leadership led him to establish Design Resource Team, a premier provider of high-quality commercial and residential architecture services. Through his unwavering dedication and passion for architectural excellence, Nick has successfully shaped our firm into a thriving and respected entity within the industry.
With Nick at the helm, we continue to push the boundaries of design, embracing cutting-edge technologies and sustainable practices to create spaces that are not only visually stunning but also functional, sustainable, and conducive to the well-being of occupants. His unwavering commitment to excellence and his ability to inspire and mentor our talented team have played a pivotal role in the firm's continued success and growth.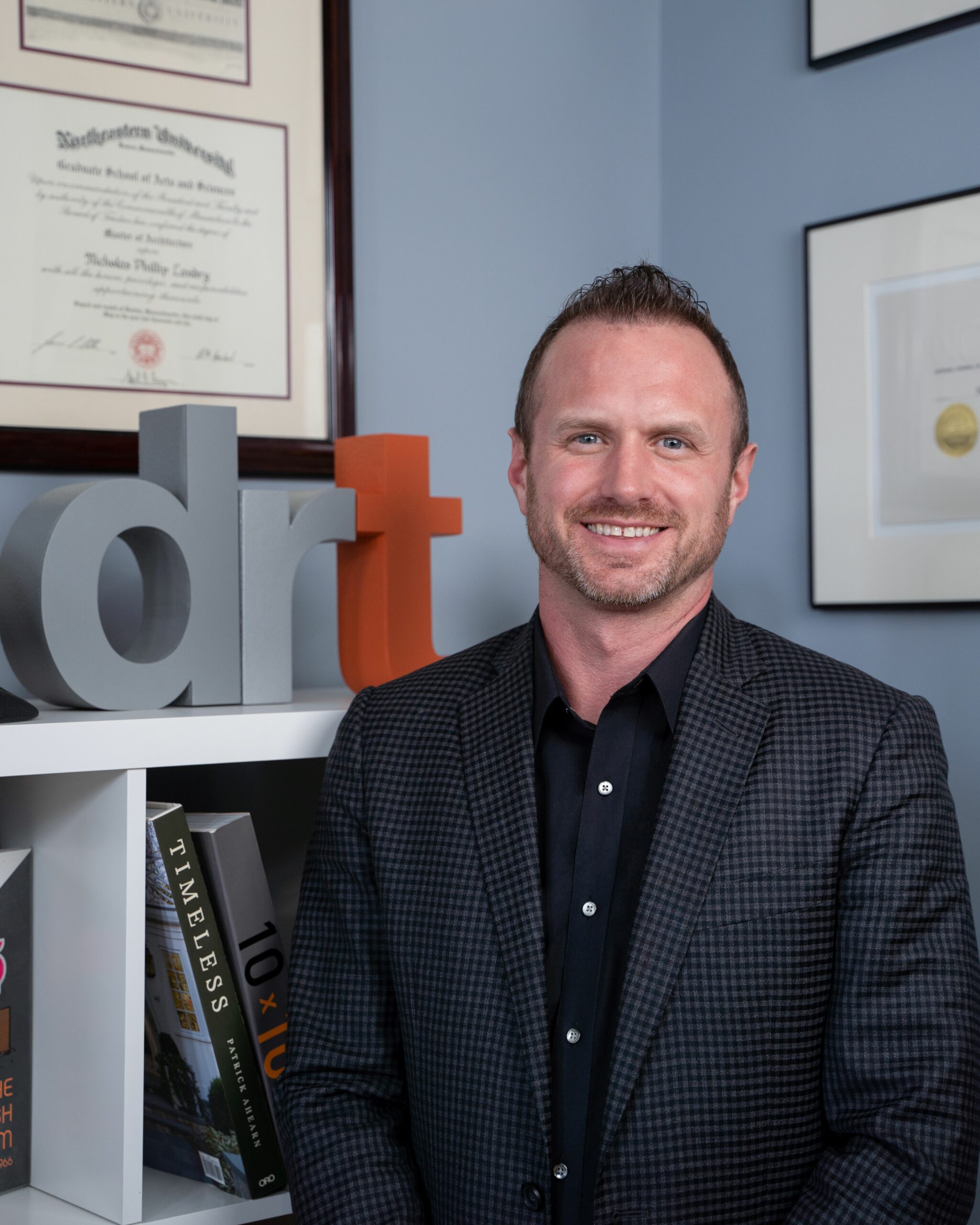 Director of Operations
Born and raised in the heart of Boston, in the vibrant neighborhood of Dorchester, Tony's upbringing instilled in him a deep sense of responsibility and dedication to those around him. Tony graduated from Curry College in 2007 with an impressive academic record and a degree in Managerial Communications and Accounting, showcasing his proficiency in both business communication and financial management.
Upon graduation, Tony's entrepreneurial spirit took flight as he established his own small business, embarking on a journey of success that spanned over 13 years. His expertise in financial management, coupled with his motivation and determination, guided him through various challenges and triumphs. His extensive network extends both within and beyond his industry, allowing him to have forged valuable connections and collaborations, enriching his expertise and opening doors to new opportunities. Tony's knowledge and proficiency in creating effective systems and implementing them have been instrumental in driving his  growth and success. 
Beyond his professional achievements, Tony is a true motivation enthusiast, always striving to inspire and uplift those around him. With his charisma and positive attitude, he empowers others to reach their full potential and achieve their goals.
Administrator
Nertila's professional journey began at the University of Tirana in Albania, where she graduated in 2010. Upon arriving in the United States, Nertila's passion for learning and growth led her to expand her knowledge in business management and psychology, creating a solid foundation for her future endeavors.
Nertila's career in the banking industry spans over nine years, during which she honed her expertise and skills in various roles, gaining invaluable experience in the field. Her dedication, meticulous attention to detail, and exceptional problem-solving abilities set her apart, making her a true asset to any team she joins.
In November 2022, DRT was thrilled to welcome Nertila to their ranks. With her diverse background and expertise, she quickly rose to a leadership position, taking charge of office operations and procedures with ease. Nertila's exemplary organizational and communication skills have made her the go-to person for handling correspondence and ensuring efficient project invoicing.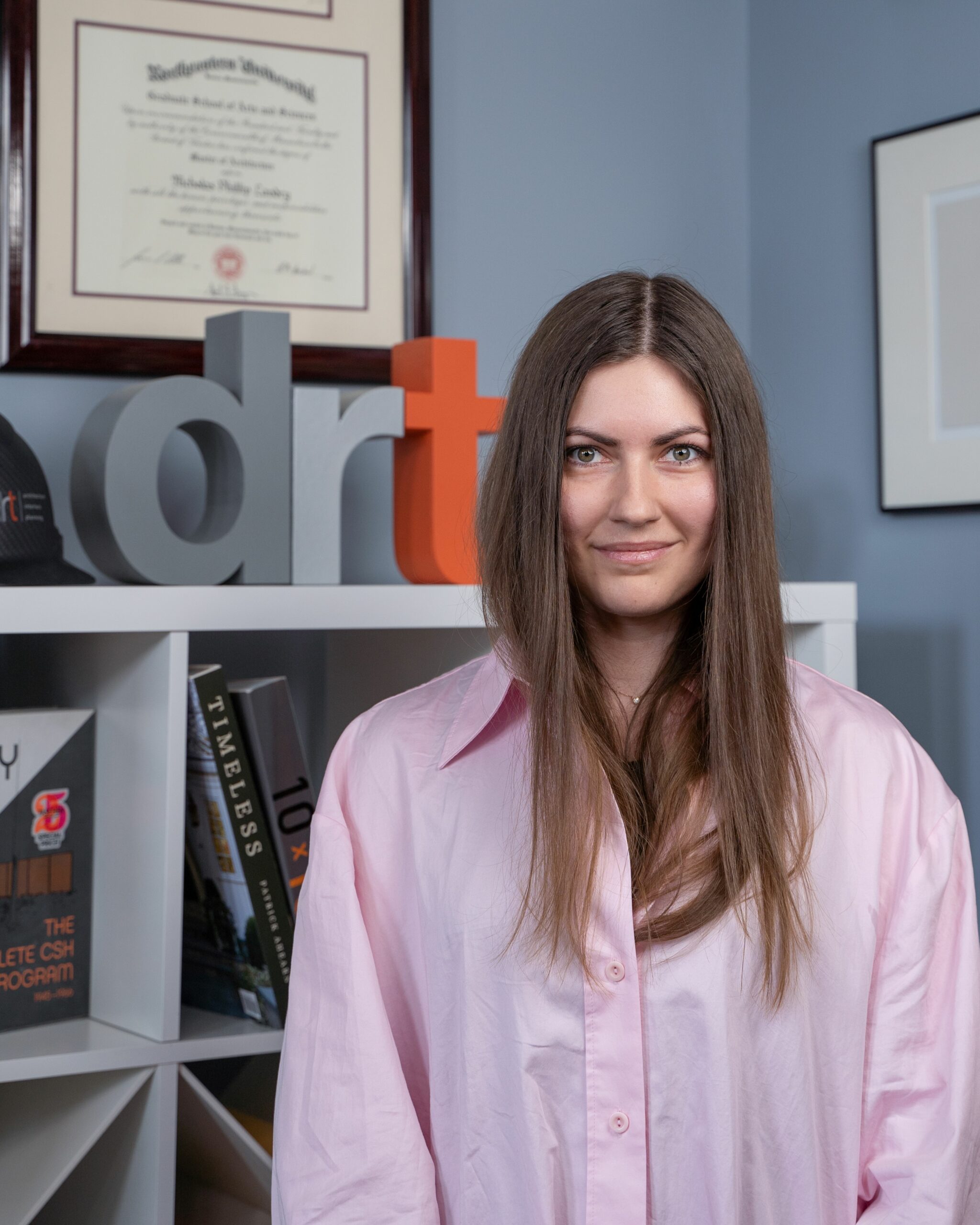 Design Associate II
Darya embarked on her architectural journey by pursuing a Bachelor of Architecture at the Belarusian National Technical University, where she laid the foundation for her future success. Continuing her pursuit of excellence, she completed her studies at the esteemed Boston Architectural College, further refining her architectural expertise.
In 2017, Darya's path crossed with our Founding Principal, Nick Landry, marking the beginning of a transformative partnership. Since then, Darya has consistently demonstrated her exceptional talent and dedication, earning her the distinction of being DRT's top Associate Designer.
Darya's unique background brings a valuable global perspective to our office, enriching our architectural discourse with diverse influences and fresh ideas. Her broad experience and keen design sensibilities have been instrumental in shaping our firm's distinctive approach to architecture.
Beyond her outstanding design contributions, Darya plays a pivotal role in fostering a culture of mentorship within our team. Her natural inclination to support and guide emerging designer associates has made her an invaluable resource for our aspiring architects. Through her mentorship, she imparts her knowledge, hones their skills, and inspires their professional growth, ensuring that the legacy of architectural excellence is carried forward.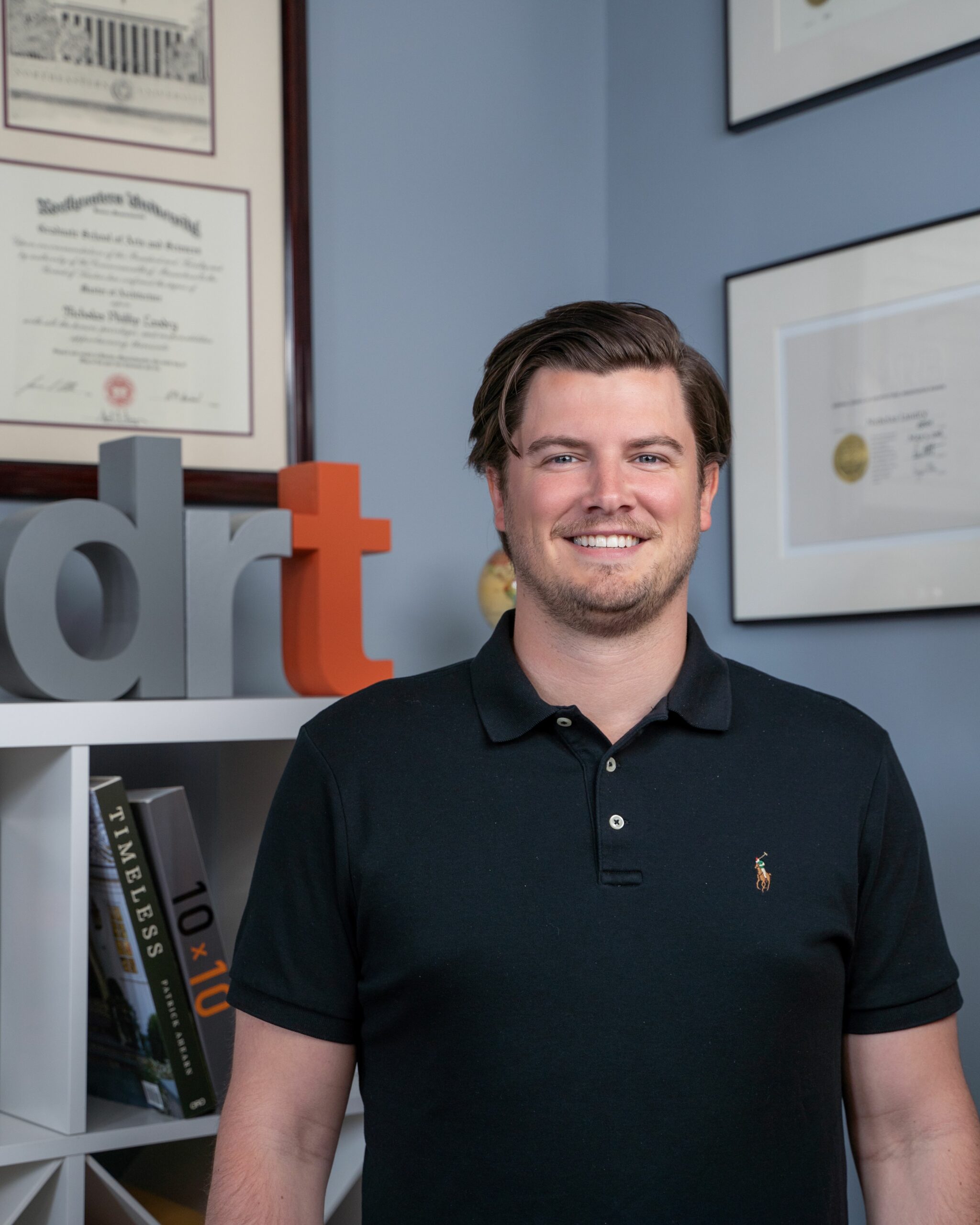 Design Associate I
Coleman brings a wealth of expertise and a strong background in corporate offices and residential projects to our team at DRT. With a family deeply rooted in the construction industry, Coleman's understanding of the built environment runs deep. His specialized skills in BIM, construction documentation, and detailing ensure meticulous attention to detail throughout the design and construction process.
Having gained valuable experience with design/build companies prior to joining DRT, Coleman approaches design challenges with a problem-solving mindset. Whether it's a new construction project or a complete renovation, he tirelessly seeks out the best solutions to meet the unique requirements of each project.
In addition to his design contributions, Coleman serves as a mentor to our talented team of Design Associates. He fosters an environment of excellence, setting and maintaining the highest standards for all our work at DRT. Coleman's dedication to maintaining quality craftsmanship and his commitment to continuous improvement make him an invaluable asset to our firm.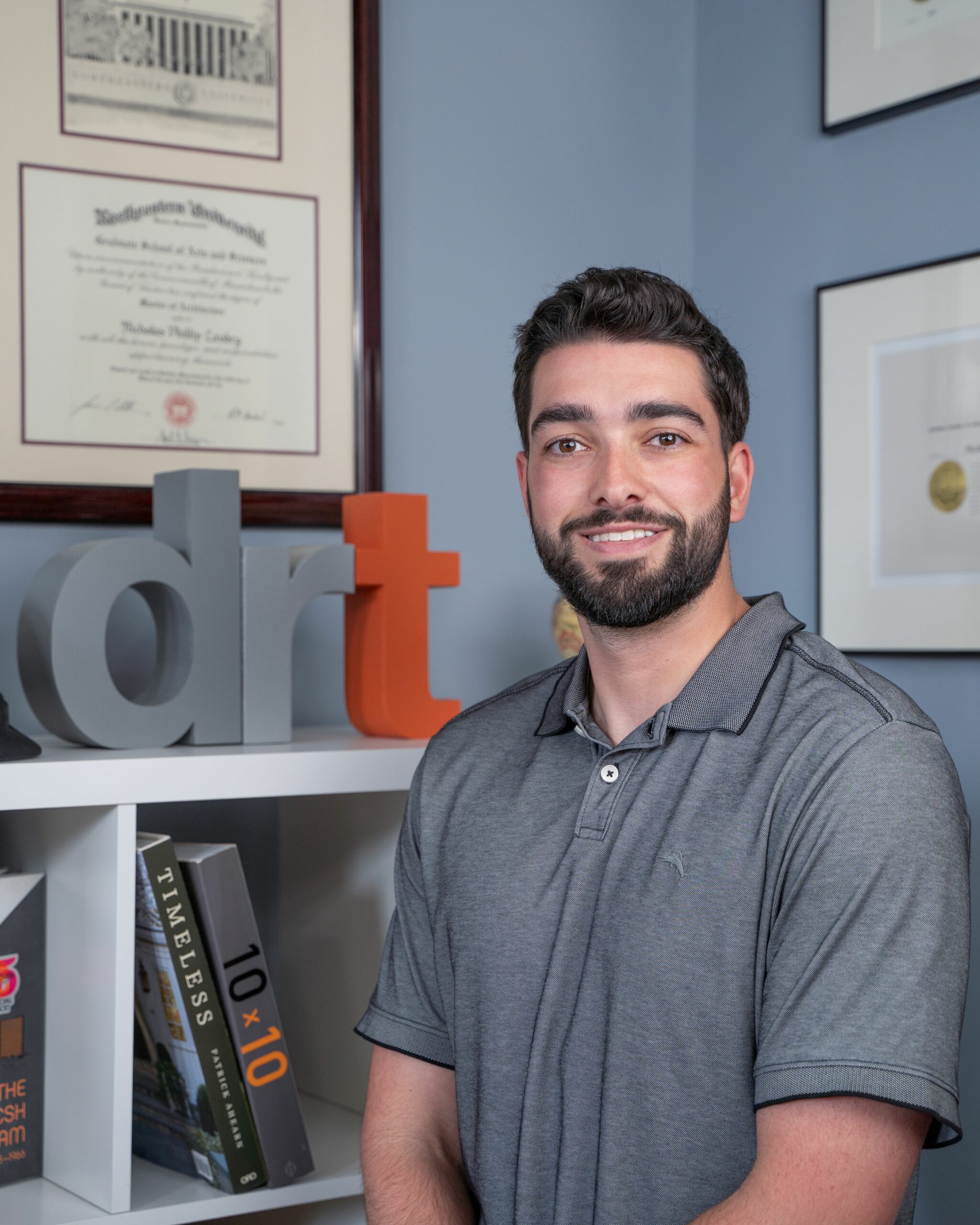 Design Associate
Nick's journey in the realm of architecture and design began with a solid foundation in business, as he earned his bachelor's degree from the prestigious UMASS Amherst in 2019. Drawing from his rich background and experience working in the finance department of The Marriot, Nick recognized his deep-rooted appreciation for art and architecture and embarked on a career that combined his passions.
In April of 2021, Nick joined the DRT family, initially making significant contributions to the financial department, where he excelled at crafting project proposals and managing invoices. However, Nick's relentless drive and unwavering commitment to his craft quickly propelled him forward, allowing him to seamlessly transition into the role of Associate Designer at DRT.
Nick's rapid ascent within our firm is a testament to his exceptional aptitude, adaptability, and hands-on experience in the field. His innate ability to grasp the intricacies of architectural design, coupled with his business acumen, brings a unique perspective to his role as an Associate Designer at DRT.
Design Associate
Sabina is a distinguished alumna Boston Architectural College, having completed her studies in 2023. With a strong foundation in architecture, Sabina has gained valuable experience working on numerous single-family and multi-family projects, showcasing her versatility and proficiency in the field.
Joining the DRT team in 2022 marked a significant milestone in Sabina's professional journey. Since then, she has been instrumental in capturing and documenting existing conditions, meticulously crafting interior layouts, and developing comprehensive marketing plans and condominium documents. Her attention to detail and expertise in these areas have proven invaluable to our firm and our clients.
With her extensive background and dedication to excellence, Sabina consistently demonstrates her ability to bring creativity, precision, and attention to detail to every project she undertakes. Her contributions have not only elevated the quality of our work but have also enriched our firm's design ethos.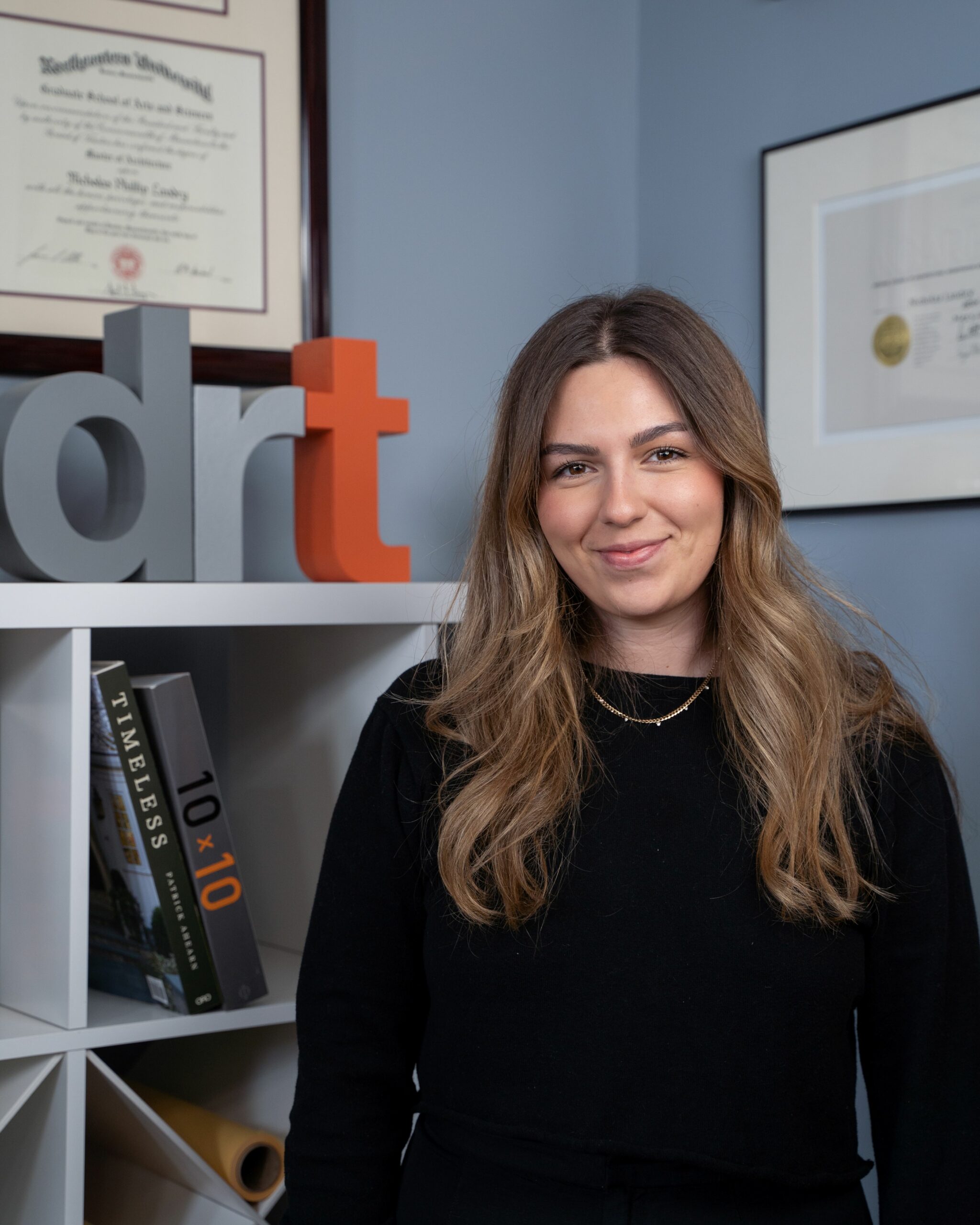 Design Associate
Veronica is currently pursuing her Masters of Architecture at Northeastern University. She reached out to DRT in search of work experience and mentorship in the architectural field. With mentorship from her fellow Design Associates, Veronica has been able to develop the skills necessary to work with clients and produce complete drawing sets. She is now working with DRT full-time over the summers and part-time during her academic semesters.